Custom Book Curation and Services to the Trade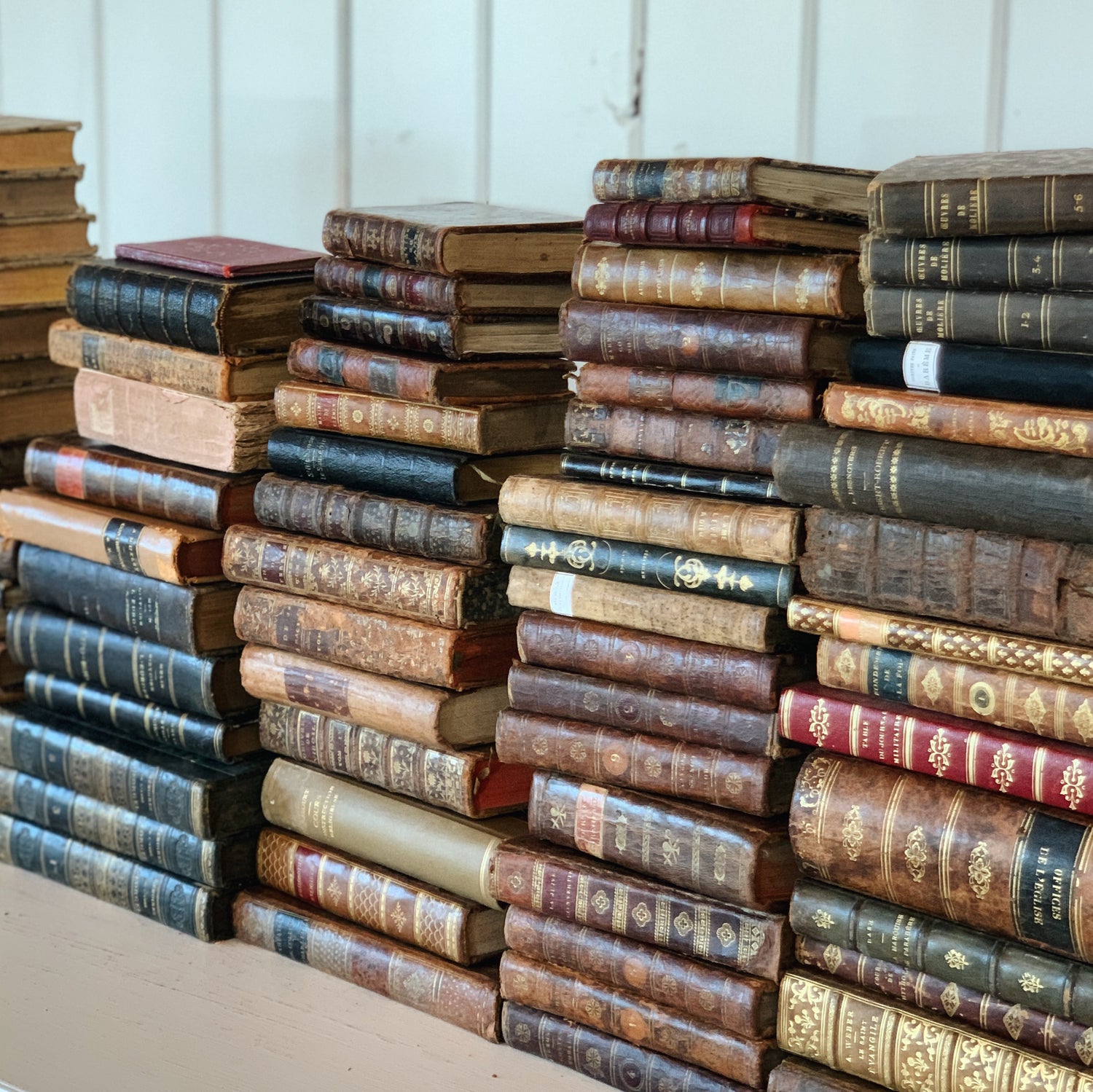 Let's make beautiful libraries together 📚
Pretty Old Books offers a dynamic trade program for design professionals and project planners. We can work with you to bring your designs to life or help you envision and build the perfect library for your home, office, or hospitality project.
Trade Discount on Ready-to-Ship Bundles
Shop the shelves of our pre-made book sets by color and theme and get 20% off with your trade discount.
Our pre-made book sets are carefully curated to provide a unique and authentic vintage look for your design projects. These sets are perfect for creating vintage displays, filling bookshelves, and adding authentic timepieces to your sets and photo shoots.

Simply fill out the form below and get shopping.
Custom Projects
Need help sourcing just the right vintage or antiquarian books for your project? We've got you covered. We can match wallpaper samples, fabric swatches, mood boards, Pinterest boards, or any images or photos you have available. Depending on your project size, we charge either a flat design consultation fee or a competitive cost-plus fee.
Rental Program
Need books for a short-term project? Rent for 30 or 90 days at 50% of the retail price. We will ship the books to you along with return labels for you to ship them back at no cost. You will be charged the full 100% at the time of rental and will be refunded 50% when the books are returned.
Ready to Get Started?
Fill out this quick form and get your 20% off code instantly. If requested, I'll also get back to you shortly about your project needs.